Make Me Dance UK Tour
An all new tour of one of our most successful productions.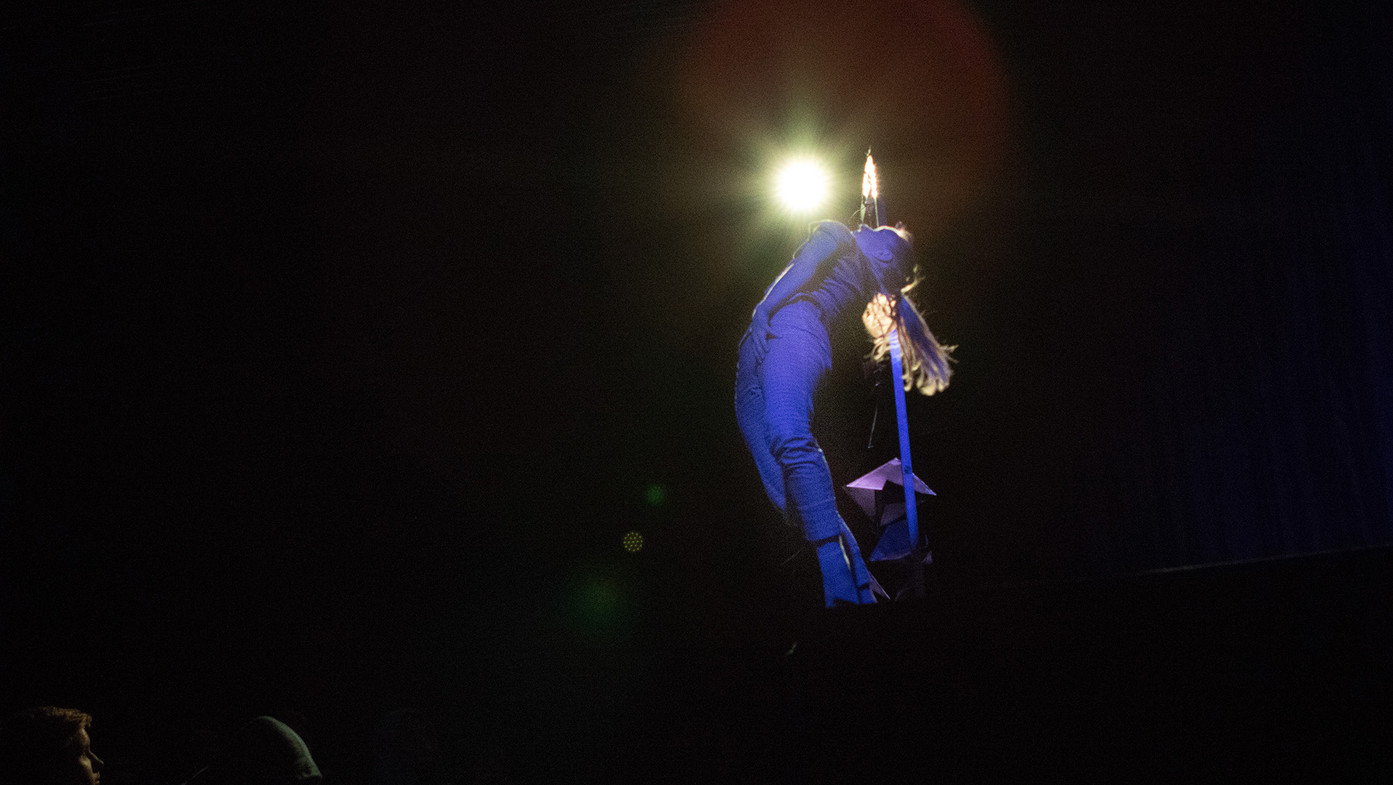 Photo: Neil Nisbet/Article19 Dancer: Julie Ekornes
First produced in 2017 "Make Me Dance" returns to the international touring scene with four performances in rural England. Featuring 3 amazing dancers and live music, with just a little audience interaction for good measure, Make Me Dance is an in-the-round show about living the life of a performing artist.
Make Me Dance is a choreographed concert. Through movement, sound and text, three dancers and one musician look at why they became professional artists. Make Me Dance is a performance about the choices we make and the small, universal stories that shape us as human beings.
The work is an energizing performance suitable for a cross generational audience. It's a performance that inspires and leaves you feeling nostalgic. The movement vocabulary and text are results of discussions between the performers and the creative team. Discussions based on stories that are shaped through memories of how it all started, how the need to dance became the key to the future and the source of challenges and success.
Make Me Dance is an immersive dance theatre production where the audience is part of the performance space, encapsulated by the scenography.
Make Me Dance is a coi production with Brageteatret and Panta Rei Danseteater. Follow the link below to book your tickets.
14.04 Liskerett Centre 19.30 (tbc) /Cornwall
15.04 Croscombe village hall 19.30 /Sommerset
16.04 Lustleigh village Hall 19.30 /Devon
19.04 Gillingham school 19.00 /Dorset